N E W  C O L L E C T I O N
 Let us help you to put the gift search to an end.
We all have that one friend who has everything. Either she/he thinks nothing seems good enough –
or  just too cool that we are not able to keep up with.
Have you ever thought of doing something that is unique, personalised and one-of-the-kind for our difficult gift-getters?
Introducing you our new collection – H A N D – P A I N T E D Canvas Bags!
Now, here's the question,
Are you ready for a CREATIVITY challenge?
Good news is Y O U (yes, not us) can now hand painting onto the canvas bags to suit their own style!
Interesting, isn't it?
If you feel C R E A T I V E and Y O U want to style up your canvas bags as a gift for H I M or H E R,
trying your hand with some painting is not a bad idea at all.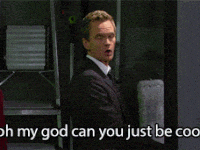 Visit us at our
LAND OF TOMORROW
LEVEL 1
Berjaya Times Square, Kuala Lumpur
to experience and express it yourself!
Keep your I M A G I N A T I O N  wild 
and
T R A N S F O R M
your canvas bags into veritable pieces of art for the difficult gift-getters.
This aesthetic platform is a place where allows Y O U to play a big role in creating your own trend and style!
No idea on how to design and paint?  
Fret not, we have our Customisation Specialists to guide you on designing all the way.
C R E A T E your own painted canvas bag using a custom palette of your favorite colors at our promotional price!
RM 20 (Blank/Template Canvas Bag) + RM20 (5 Color pallets) 
Price may vary should you require our Customisation Specialist to paint