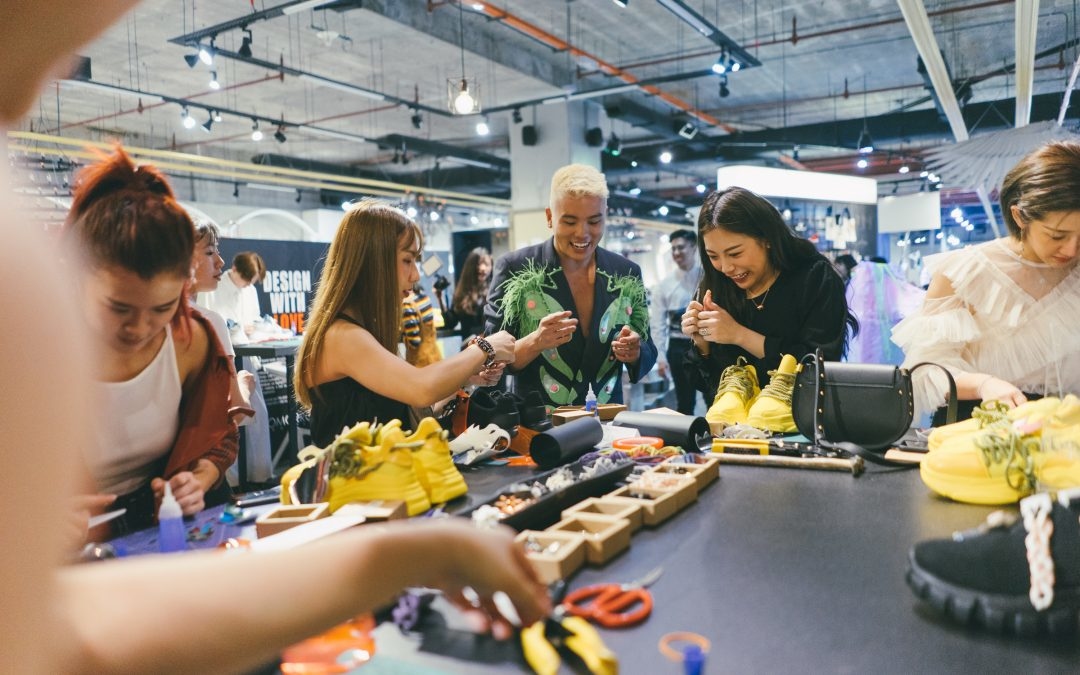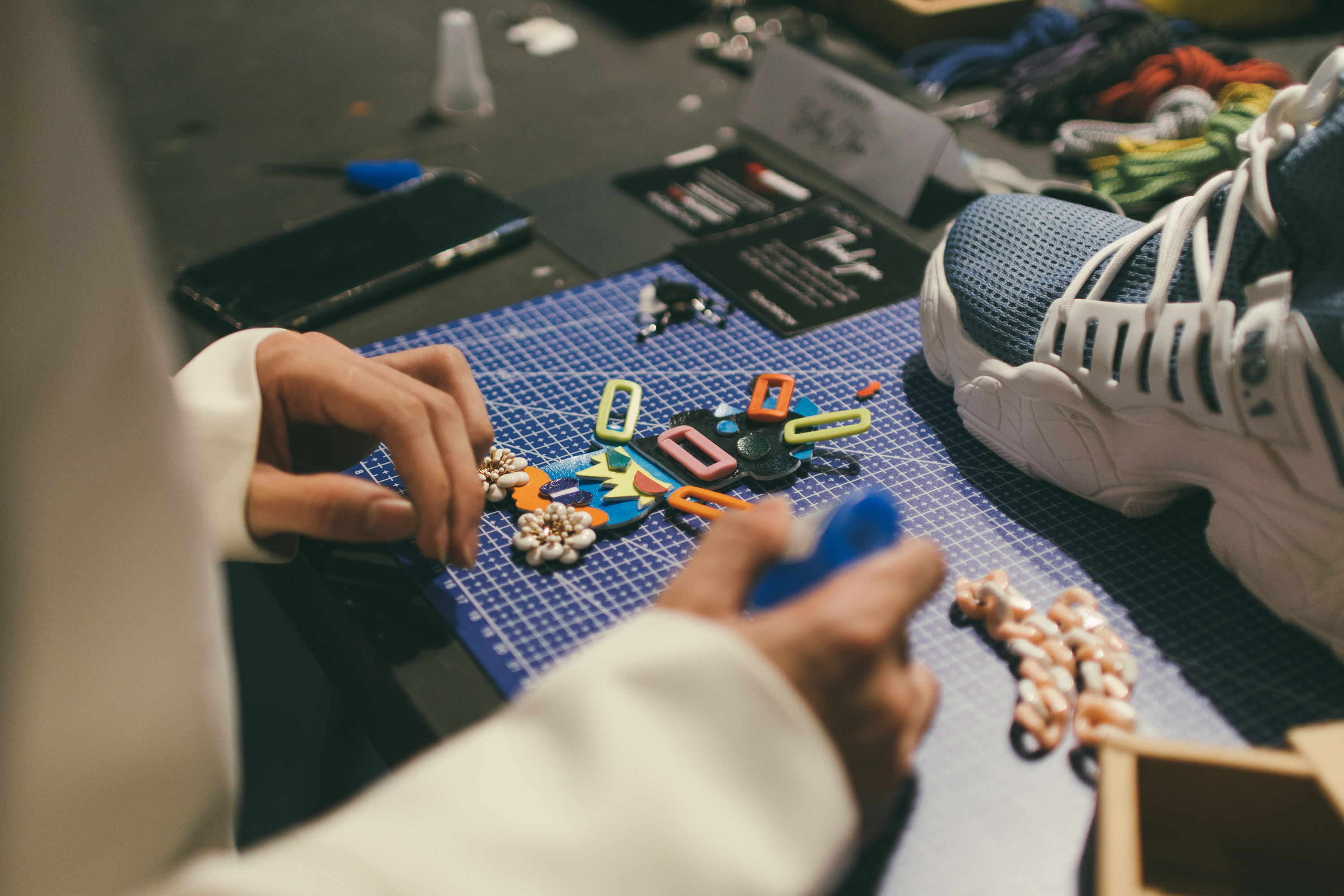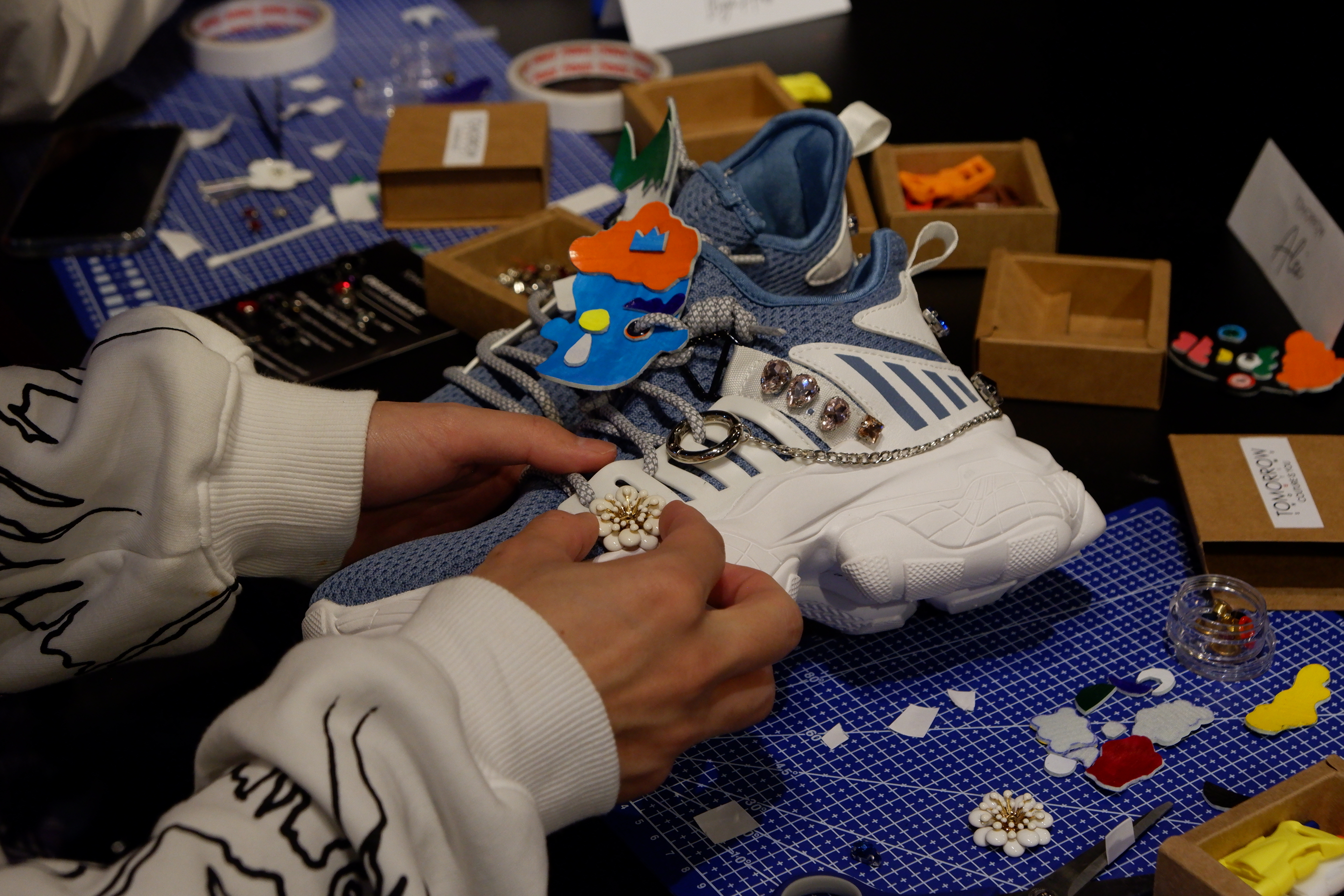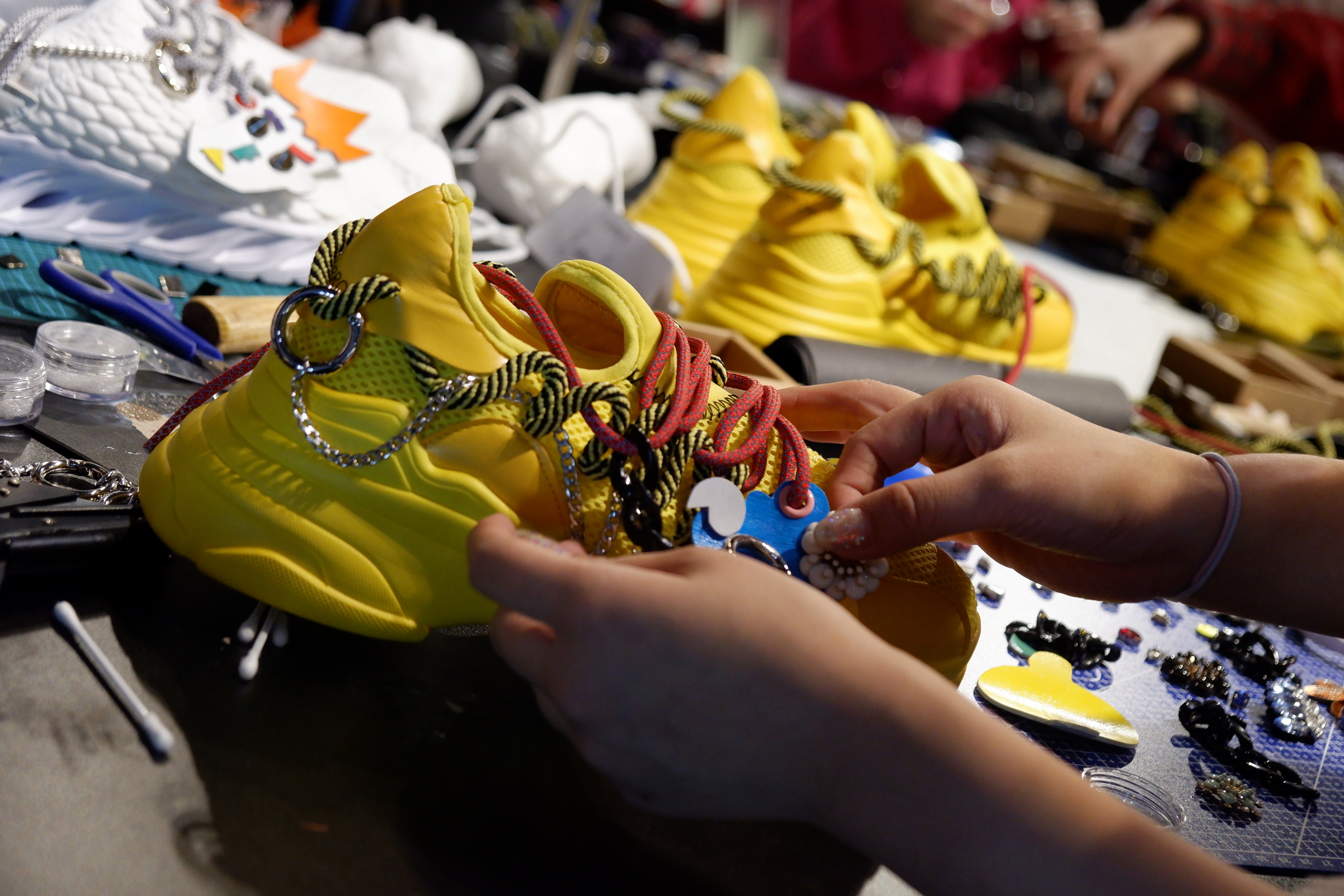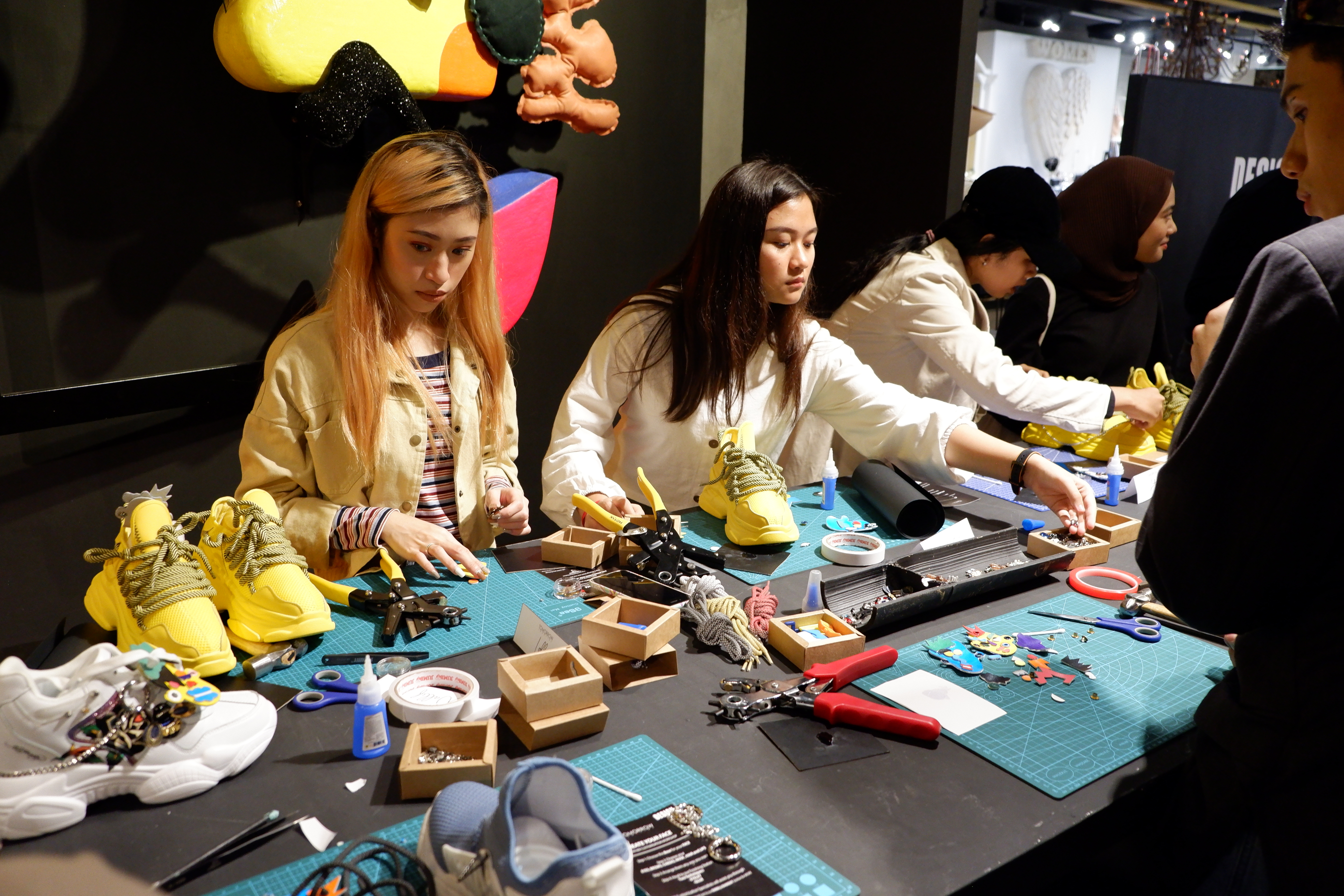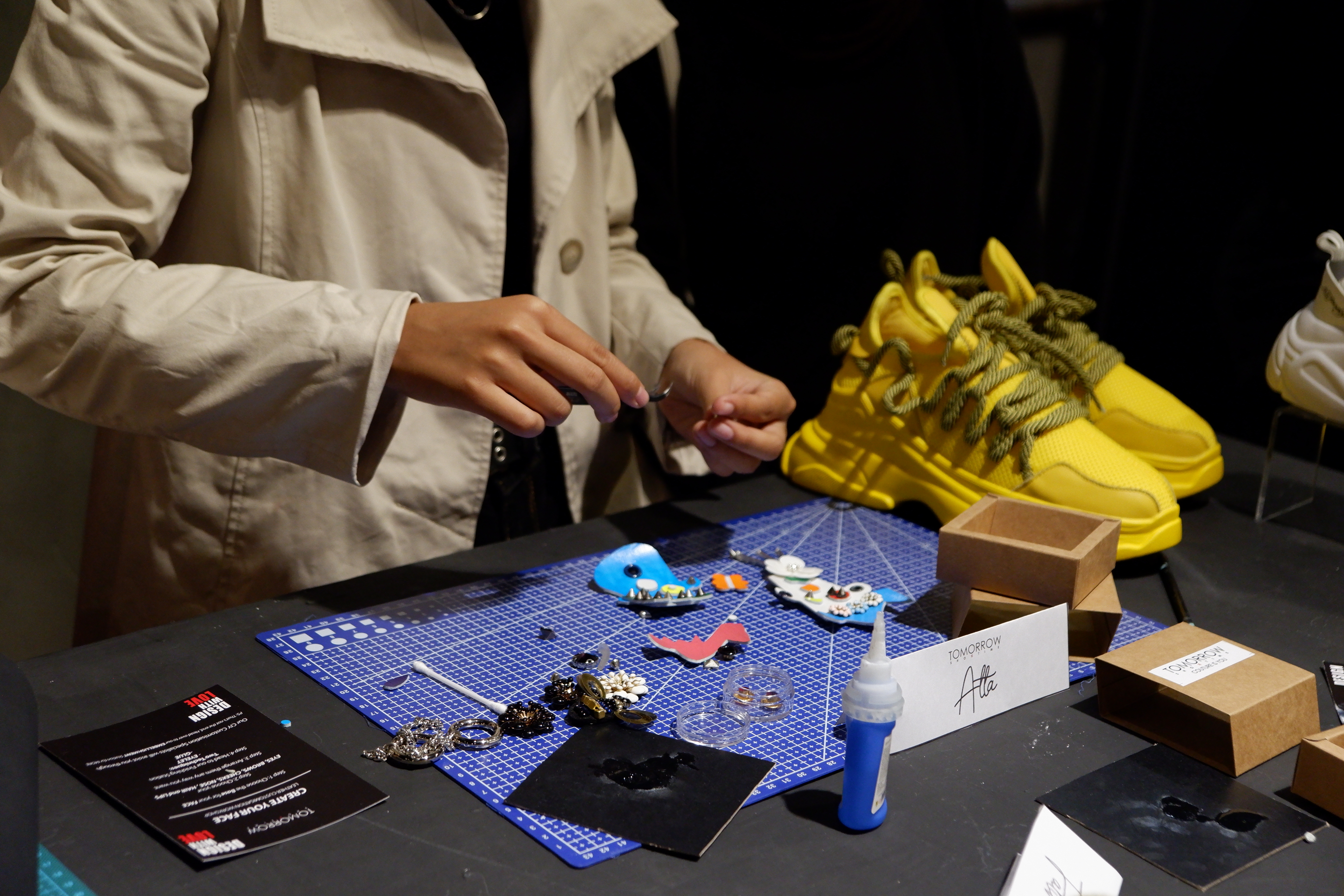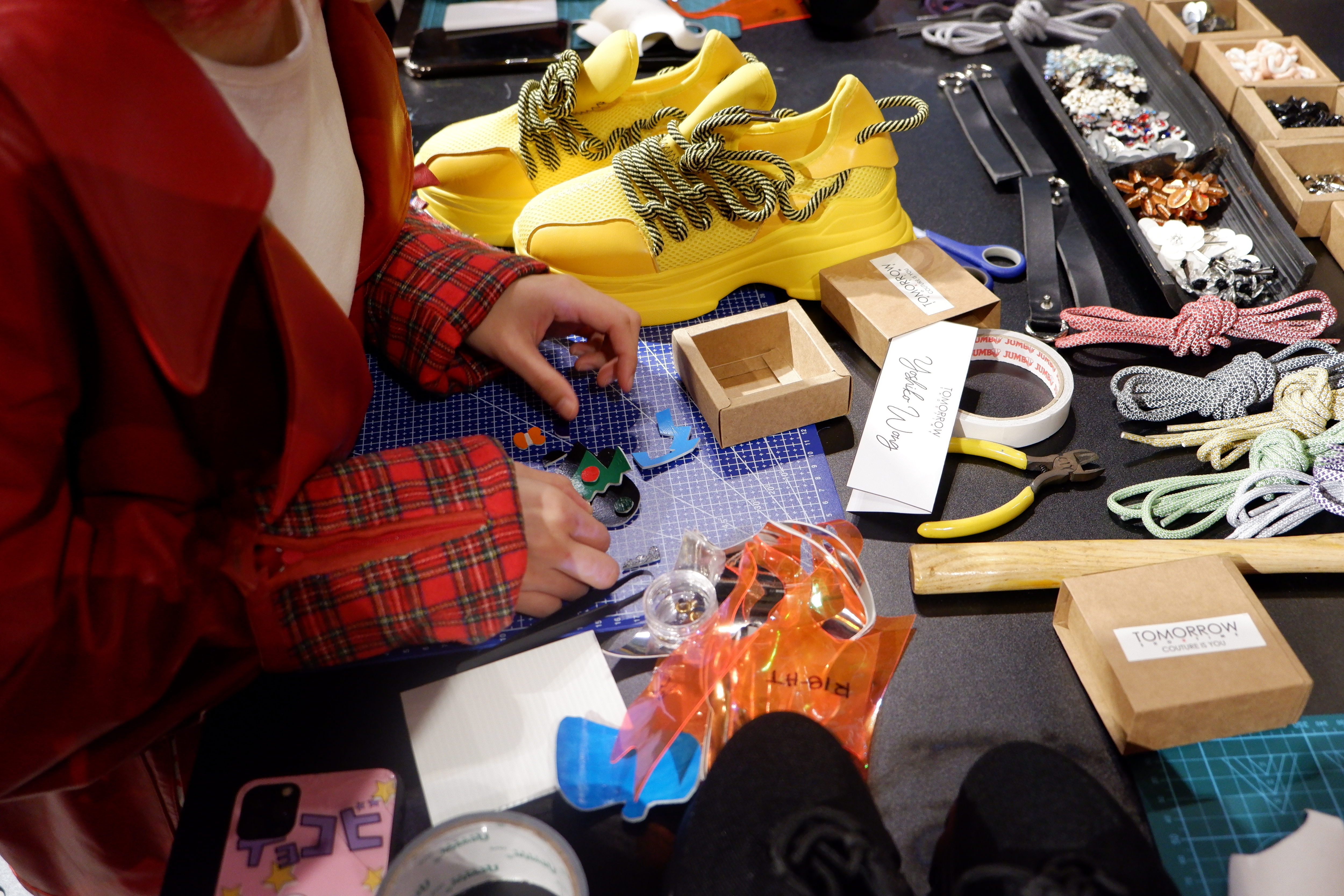 On the 27th of December 2019, we organised a faux leather charm customisation workshop in the boutique, where guests were able to experience hands-on customisation for their Tomorrow Showtime shoes. The 'Create Your Face' workshop centred around the theme of self-love, pushing the motto of embracing the differences that make us all unique. It serves as a reminder to people that society's standard of beauty isn't the only perception perceived.
The workshop included a variety of different, colourful facial features (eyes, noses, lips, hair, etc.) that guests could apply to their 'faces'. Guests were also provided with other accessories like chains, gemstones, and more, to create a more personalised charm.
Reflective shoelaces and embellishments were also prepared for guests to further customise their shoes. After customising their shoes, guests were taken to 'The Gallery' photoshoot corner to pose for a mini fashion shoot with professional fashion photographer Clash and Ting.
The layout of the photoshoot corner has a meaningful story. An array of colourful fabrics were layered together in the form of bubbles that oat against a black background; a visual narration that represents the passion and dreams these unique individuals wish to show the (sometimes dark) world.
In a world where societal expectations force us to conform to the norm, we tend to categorise others, especially those that are a little different from us, as lesser than perfect. The truth is, there's nothing (and no one) perfect in this world. We all play a part in this life we live, and we are all equally as beautiful.
So many are treated differently just because of society's singular perception of beauty. We are humans, ones with dreams they wish for the world to see. All of us thrive with a passion and determination that shines beautifully in this world shadowed with darkness.
DECONSTRUCTED SHOE EXHIBITION
Alongside 'The Gallery' photo corner, the 'Deconstructed Shoes' exhibition was also on display. This exhibition represented the different spectrums of beauty, highlighting the importance of diversity and inclusivity for all humans alike. An array of colours was chosen as a representation of the passion and dreams these unique individuals wish to show the world.
Different isn't ugly, different is the beauty of its true essence.