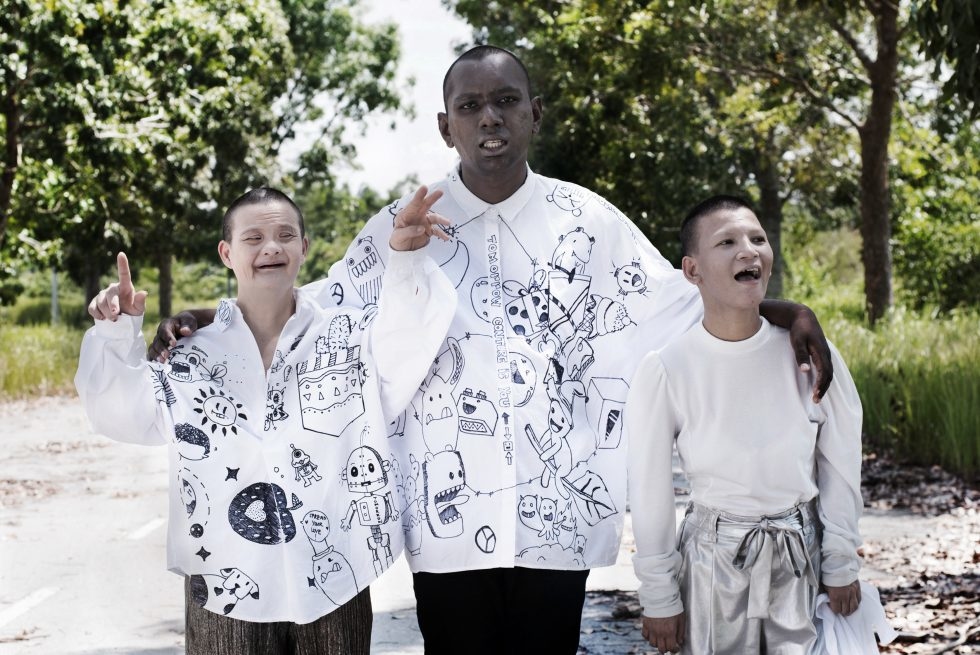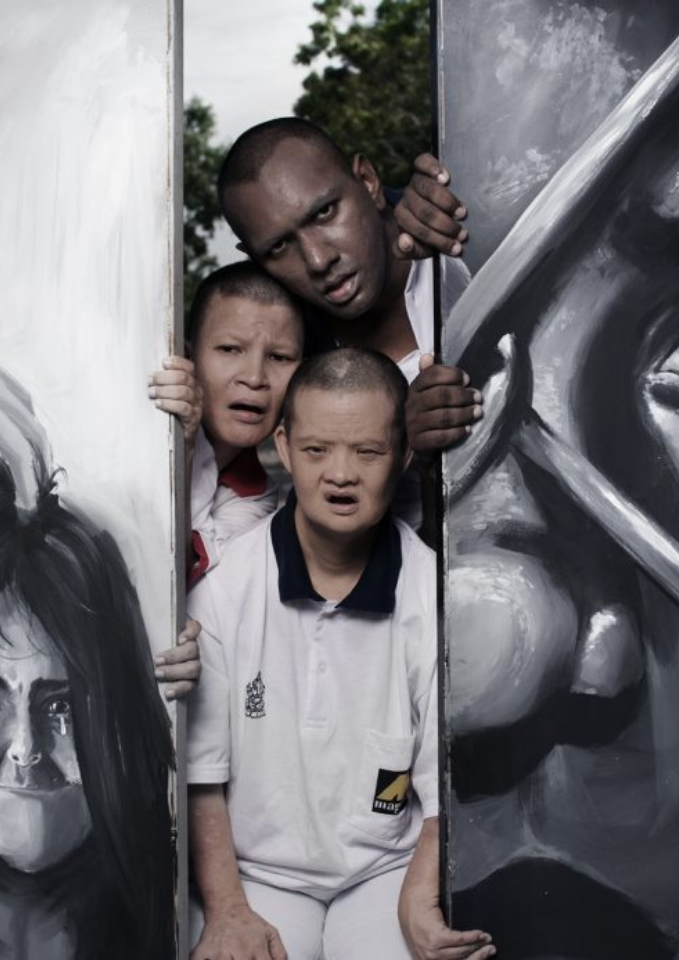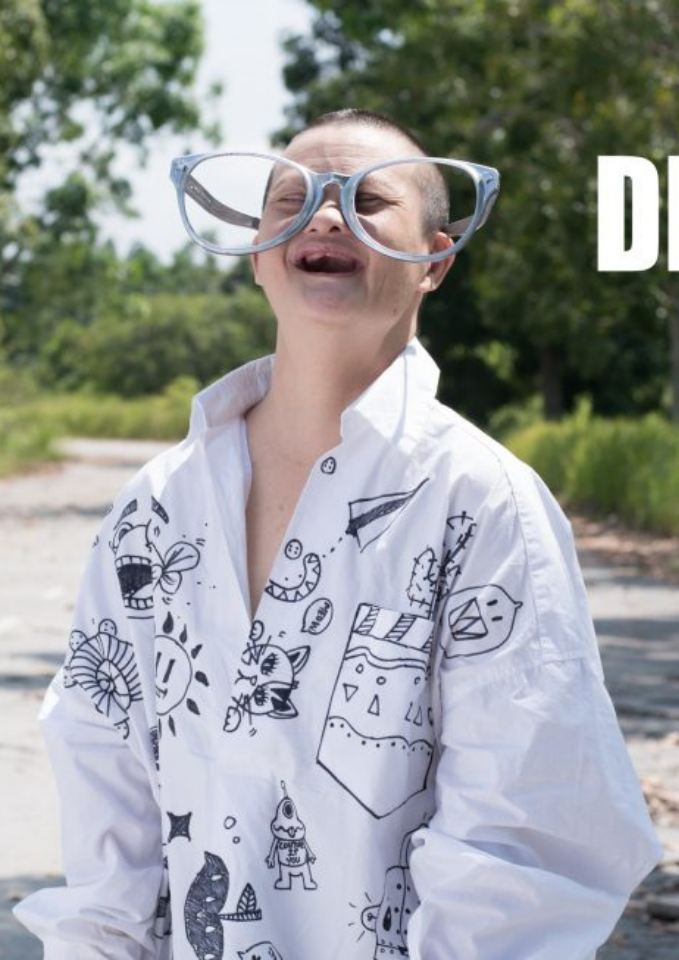 In 2017, Tomorrow Showtime worked alongside the Handicapped and Mentally Disabled Children Association, Banting, to organise a fashion photoshoot. The shoot featured our campaign muses, Min Mui, Suresh and Fui Yin as our models. As a platform for self-expression and creativity, the goal of the photoshoot was to emphasise and remind them just how important they are and to create beautiful memories together.
Everyone donned on customised shirts and props brought by the team as the day continued with music, laughter, and smiles. The atmosphere was bright as we celebrated the endless anecdotes and dreams of our muses. We were also able to spend time doing arts and crafts with the other angels. In a world where art had
always been a source of happiness, no words were needed as they expressed their stories with each brushstroke.
The inspiration for this photoshoot came from one of our muses Min Mui, a joyful 51-year-old with Down Syndrome. Never caught without a smile, this bubbly lady stole our hearts with her affectionate hugs and kisses. She often walks around with a magazine clutched in her arms as she talks about her dream to be a magazine cover model.
The whole experience sets as a reminder that despite our differences, everyone's life is equally important. As human beings, every individual is deserving of happiness and should be given equal opportunities to make our dream come true.
Sadly, facilities and homes for those in need don't get enough funds to purchase and provide daily necessities to take care of those living there.
Following the brand's motto of love, hope, and creativity, the team at Tomorrow Showtime; through our platform, hopes to create awareness and remind people that with a little help, someone's life can change.